Inter Trauma Nexus NPC
Counselling versus talking to you friend
Details
Counselling versus talking to you friend
Talking to a friend may be free of charge, but working with a counsellor will give you the cognitive and therapeutic skills to live a happier life.
When we don't completely understand what professional counselling is, it's easy to assume it can't be more beneficial than talking to a friend. Like a relationship with a friend, seeing a counsellor involves conversing with someone, being vulnerable and maybe receiving advice. If counselling was only about paying someone to let you vent or chat with them, it actually would be a waste of money.
The 'talking' aspects of counselling are only a very small part of the therapeutic journey.
Hits: 1227
A meaningful gift
Details
A meaningful gift.
A friend of yours may go through hard times and experience trauma that touches your heart.  This is the time that you realise that we all need a little extra help.
You can show that you care by sponsoring a counselling session. This gesture is a gift that will be remembered for years to come.
A gift counselling session is a gift of hope and growth for someone who needs a nudge in the right direction, special support and counselling to find lasting solutions. Sessions can be facilitated online or in-person in Pretoria.
When you click on the 'This email address is being protected from spambots. You need JavaScript enabled to view it.-link you will be directed to an email address. You will receive the relevant information to ensure that you can make an informed decision and the confidentiality of all parties are honoured.
We like this gift because it is a gentle, meaningful reminder that someone cares and that counselling is available in trying times. This is a kind way of addressing the needs of a friend and a loved one.
Hits: 1688
Suicide - The Painful Topic
Details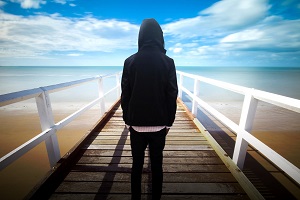 Suicide - The Painful Topic
Death by suicide is neither impulsive, cowardly, vengeful, controlling, nor selfish. There is more to this tragic phenomenon than meets the eye.
It is a myth that suicide is an impulsive, spur-of-the-moment whim. In most of the situations that we encounter the person openly told friends and family, often for years, that he/she felt depressive and suicidal. Years before his death, he attempted suicide by overdose and frequently discussed the incident subsequently. There is a chance that he has visited various websites about suicide and depression. Sometimes there are light-hearted comments or jokes about killing himself.
Hits: 6575
Our Focus
We help people to put the trauma behind them and grow towards wholeness.
After 23+ years of ministry we are still committed to empowering people to help others. There is a growing need in various South African communities for formal and informal training. We are expanding our network base to be able to share more theoretical knowledge and offer practical skills transfer to equip community member to offer practical victim support. Training include personal and professional development training as well as adult skills training.
Looking for more information on training.
Coaching and Mentoring
Our Coaching and Mentoring programme offers the opportunity for contracted partnership for selected professional affiliates and students.
The programme includes skills transfer, supervision, ongoing practical input from our management team as well as the prospect be part of Inter Trauma Nexus' referral network.
Once again, thank you for your support and participation. We hope you enjoy the 2021 training and look forward to walking the road with you.