The News
News
Inter Trauma Nexus NPC report 2020
Details

Written by

Super User
During this challenging year, we were so blessed by the relationship with our friends, partners and donors. Although this year did not work out according to the strategic plans, it has been a very busy year. This report will give you a brief overview of the accomplishments for the year.
Hits: 929
Read more: Inter Trauma Nexus NPC report 2020
New Nexus News
Details

Written by

Barbara
Our newsletter developed and we acquired a new management system. Subscribe to receive regular updates.
Nexus News is a newsletter for the joint venture between Inter Trauma Nexus (NGO/PBO); Aquilla Financial Solutions (FSP), Aquilla Wellness Solutions, Aquilla Advisors and Aquilla Training. The management team is Dr Barbara Louw and Rev Wynand Louw CFP.
Hits: 913
South African detail about COVID-19
Details

Written by

Super User
Hotline Numbers:
(Published in 17 March 2020)
Department of Health WhatsApp service where news; info; questions and updates regarding the #coronavirus is available. Simply add this number: 060 0123456 as a WhatsApp contact and type Hi in the message block. They will then send you a menu to choose from and you can use this to get regular updates. 
Corona Virus Outbreak 24-Hour Hotline Number: 0800 029 999
Hits: 1217
Help, I work with people!
Details
Tips for counsellors and therapists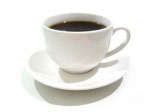 Friends and I shares a pot of tea and spoke about what our clients really need from us. We can to the conclusion that our clients don't really care about certificates and diplomas. Yes, they don't care what we know, but they want to know that we care.
Clients don't really care about the age of our furniture or the color of the decorations in our intimate workplaces. They want is place where they can feel safe and secure enough to share, pain, mistakes and small victories.
We spoke about our experiences when we sat in the 'client'-chair and had to face a professional of some kind. We agreed, unanimously, that we disliked the waiting experience, because it aggravated the 'unwell' feeling or the uncertainty of the outcome of the appointment gnawed away at any peace of mind.
The conclusion was that every client really needs the following:
·

To be treated with respect and dignity.
·

To be heard, really heard.
·

Validation of concerns and point of view.
·

To be in partnership with you when discussing a problem. The idea of someone else 'fixing' the problem is scary and humiliating, because it implies that the client is incompetent to handle life.
·

They want to be acknowledged as the expert on what is going on in their hearts and lives. Academic rhetoric is superfluous and even intimidating.
·

To understand what you say and what you mean. A traumatized client, even a well-educated professional, struggle to sift through intricate nuances. Keep the conversation straightforward and uncomplicated.
·

To have more than enough information about the road forward. Preferably step-by-step information about what to expect.
·

To be able to ask questions and share fears. A client may need a lot of help to find the appropriate words to express feelings, thought and expectations.
·

To be helped to start to hope again.
Clients expect their advisor, counsellor, doctor, therapist, pastor and carer to be well. You are expected to be emotionally, spiritually and socially healthy. It is hard for someone to seek help and then having to comfort and encourage the 'professional'.
Your client needs to be assured that you care in such a way that he/she can grow health and be responsible adults. It might be a long way to go, but there is hope…
Hits: 3576
Suicide - The Painful Topic
Details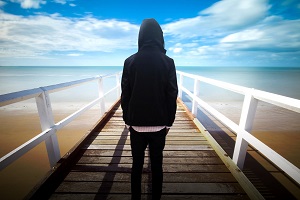 Suicide - The Painful Topic
Death by suicide is neither impulsive, cowardly, vengeful, controlling, nor selfish. There is more to this tragic phenomenon than meets the eye.
It is a myth that suicide is an impulsive, spur-of-the-moment whim. In most of the situations that we encounter the person openly told friends and family, often for years, that he/she felt depressive and suicidal. Years before his death, he attempted suicide by overdose and frequently discussed the incident subsequently. There is a chance that he has visited various websites about suicide and depression. Sometimes there are light-hearted comments or jokes about killing himself.
Hits: 6181