Details

Category: Events
Inter Trauma Nexus offers a professional supervision program for counsellors, pastors and care workers.
There will be an information sharing session on 20 February 2020 at 14h00, in Centurion, Tshwane for all prospective participants. You are most welcome to attend, because this is a prospective long-term commitment.
This programme is under the leadership of Dr Barbara Louw, our Chief Executive Officer for the past 22 years.
Details

Category: Features
Facing self-harm and loss?
Do you have the courage to face issues like self-harm and loss?
This question is not about performing a job of practicing your profession. The answer will have everything to do with being human.
It takes courage to stand up and say "I want to make a difference". You don't know whether you are doing or saying the right things. There is no real life manual with step-by-step directions and answers. Life is for the living and when we are brave enough to reach out to others we will a positive impact.
In the past people whispered about self-harm or suicide behind cupped hands. The shame and finger pointing were unbearable, but the increase of hopelessness and helplessness seem to increase with every pay-day. More and more people are facing the prospect of losing their income and livelihood.
Details

Category: Features
This Wholistic Wellness Coaching Model is a ten tier tool to help you to grow in every area in your life.This model was designed as part of Dr Barbara Louw's PhD studies and various workshops. She made it available for you to download, share and utilize to grow towards wellness.
In the workshops she trains people to tutilize this model, with all the elements and dynamics that underpind these ten tiers. The greatest benefit of the model is that the client, counsellor and coach experience grow and positive change from the very first session.
Click on the Afrikaans button to download the Afrikaans version of the model.
Details

Category: News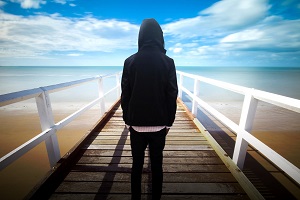 Suicide - The Painful Topic
Death by suicide is neither impulsive, cowardly, vengeful, controlling, nor selfish. There is more to this tragic phenomenon than meets the eye.
It is a myth that suicide is an impulsive, spur-of-the-moment whim. In most of the situations that we encounter the person openly told friends and family, often for years, that he/she felt depressive and suicidal. Years before his death, he attempted suicide by overdose and frequently discussed the incident subsequently. There is a chance that he has visited various websites about suicide and depression. Sometimes there are light-hearted comments or jokes about killing himself.