Wellness in Life - Wholeness in Leadership
Inter Trauma Nexus NPC report 2020
Details
During this challenging year, we were so blessed by the relationship with our friends, partners and donors. Although this year did not work out according to the strategic plans, it has been a very busy year. This report will give you a brief overview of the accomplishments for the year.
To enhance Inter Trauma Nexus' communication with partners, friends and clients we started a daily electronic newsletter calls Friends of Inter Trauma Nexus in English and Vriende van Inter Trauma Nexus in Afrikaans. The newsletter contains a thought for the day, a verse of scripture, a beautiful poster and a short prayer. The purpose of the newsletter is to offer encouragement and comfort.
Training is an important part of Inter Trauma Nexus' community engagement and commitment. At the beginning of the year, an important part of the strategy was to make more workshops available online via Aquilla Training. For the year the focus was on developing asynchronous, self-paced workshops on practical counselling skills and personal self-enrichment. All the workshops were developed in partnership between Inter Trauma Nexus, Aquilla Financial Solutions, Aquilla Wellness Solutions and Kailo Institute.
It was a great honour to present a two-day Basic Trauma Handling course for Ampucare SA NPC. All of a sudden we were face with the COVID-19 pandemic.
When The COVID-19 lockdown was announced the whole management team at Inter Trauma Nexus and Aquilla Training embarked on developing a free online workshop to help people to deal with the lockdown, financial hardship and the trauma of the disaster. The original idea was that the COVID-19 Trauma Relief – Support in a disaster would last 21 days, but as it turned out the workshop lasted 52-days. Although the workshop was aimed at a South-African audience, people from across the world participated.
During the lockdown period, we made various online presentations to community organizations and on social media to make a positive difference. This included presentations and workshops to Victim Support Europe, Suid-Afrikaanse Vroue Federasie, Phela Workforce, Momentum and Employee Assistance Practitioners Association of South Africa, as well as Binah Advanced Bible College and Christelike Afhanklikheidsdiens.
At the beginning of July 2020, we invited people in various ministries to join a voluntary association, called the Association for Christian Ministries. The voluntary association aims to offer support and ministry focused training for people who have a God-given calling. This initiative enhances the standing of people in traditional and non-traditional ministries, who are serving people in their communities.
At the beginning of October 2020, our partnership with the Ons Radio internet-based radio station lead to daily podcasts called Hartswysheid en Kopkennis. These podcasts are broadcasted twice a day. After engaging with listeners who experienced the trauma of farm attacks, excruciating fear of violence, domestic abuse and job losses, the book Hartswysheid en Kopkennis vir Vriende was born.
Many of the leaders and decision-makers in our network spent a lot of time with Rev Wynand Louw in prayer and personal coaching. Our pastors, care-givers and business managers are facing unprecedented challenges due to COVID-19 morbidity and financial hardship.
The first post-lockdown face-to-face workshop was presented to the community of Kameeldrift to prepare volunteers for the Christmas season. This community is situated towards the North-East of Pretoria.
Barbara Louw, our Chief Executive officer, completed a Doctorate in Divinity. Her dissertation is titled: Developing a strategy to address bullying for pastors and educators in South Africa. She has also been appointed as a professor with Binah Advanced Bible College through Therapon University.
We re-designed the social media policy on all the mentioned sites to enhance interaction with the community and positive communication in line with the new POPIA. You are welcome to continue following us on your favourite social media platform.
In 2021 there are exciting ventures that will be presented in the format of adult skills training programmes via Kailo Institute NPC. This includes our expanded Private Practice Management and Victim Empowerment programmes.
May you have a peaceful Christmas and blessed New Year.
Hits: 115
OMGEE-projek 2020
Details
OMGEE-projek 2020
Hierdie jaar is 'n typerk wat niemand in Suid-Afrika ooit sal vergeet nie. Die COVID-19 pandemie, misdaad en finansiële swaarkry het mense se voete onder hulle uitgeslaan. Ons harte gaan uit na elkeen wat geliefdes aan die dood afgestaan het.
Saam gaan ons Kersfees 'n tyd van OMGEE maak. Ons sien OMGEE as die nuwe 'normaal' in elke huishouding en in elke gemeenskap.
Die projek word afgeskop met ons OMGEE-bord. Die bord het geen eienaar nie. Elkeen het die geleentheid om eetgoed met liefde te deel van huis tot huis – hart tot hart. Geniet, hervul en deel met iemand anders. Die gedagte is om wat jy het te deel met iemand wat dit regtig nodig het.
'n bord is natuurlik nie altyd prakties is nie en daarom is daar pragtige OMGEE-kaartjies. As so 'n kaartjie by jou uitkom, is die gedagte om dit saam met bedagsame of liefdevolle daad met iemand te deel. Die OMGEE-kaartjie word saam met die welwillende daad gedeel, met die voorneme om die ontvanger aan te moedig om iemand ander te seën. Die boodskap is dat iemand gee genoeg om vir jou om jou te seën met 'n vriendelike gebaar. Wys dat jy omgee en stuur die kaartjie aan.
OMGEE begin dus by elkeen van ons. Dit begin by jou. Deel 'n glimlag. Bring hoop. Kom deel jou OMGEE-belewenis deur 'n epos te stuur aan This email address is being protected from spambots. You need JavaScript enabled to view it..
Die inkleurblad is dieselfde prentjie as wat op die OMGEE-bord geteken is. Spesiaal vir die jongspan. Laai dit af en moedig jou kind aan om dit in te kleur en vir iemand te gee.
Die prentjie het 'n krimpvarkie en 'n perdeblom (dandelion) op. Die storie van hoe die twee bymekaar pas is in ons nuwe boek 'Hartswysheid en kopkennis vir vriende' deur Wynand & Barbara Louw.
Hits: 351
Suicide - The Painful Topic
Details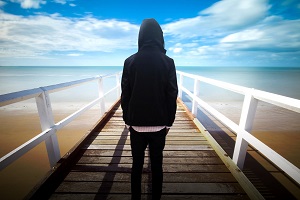 Suicide - The Painful Topic
Death by suicide is neither impulsive, cowardly, vengeful, controlling, nor selfish. There is more to this tragic phenomenon than meets the eye.
It is a myth that suicide is an impulsive, spur-of-the-moment whim. In most of the situations that we encounter the person openly told friends and family, often for years, that he/she felt depressive and suicidal. Years before his death, he attempted suicide by overdose and frequently discussed the incident subsequently. There is a chance that he has visited various websites about suicide and depression. Sometimes there are light-hearted comments or jokes about killing himself.
Hits: 5316
Our Focus
We help people to put the trauma behind them and grow towards wholeness.
After 22+ years of ministry we are still committed to empowering people to help others. There is a growing need in various South African communities for formal and informal training. We are expanding our network base to be able to share more theoretical knowledge and offer practical skills transfer to equip community member to offer practical victim support. Training include personal and professional development training as well as adult skills training.
Looking for more information on formal and informal training.
Coaching and Mentoring
Our Coaching and Mentoring programme offers the opportunity for contracted partnership for selected professional affiliates and students.
The programme includes skills transfer, supervision, ongoing practical input from our management team as well as the prospect be part of Inter Trauma Nexus' referral network.
Once again, thank you for support and participation. We hope you enjoy the 2020 training and look forward to walking the road with you.