Wellness in Life - Wholeness in Leadership
OMGEE-projek 2020
Details
OMGEE-projek 2020
Hierdie jaar is 'n typerk wat niemand in Suid-Afrika ooit sal vergeet nie. Die COVID-19 pandemie, misdaad en finansiële swaarkry het mense se voete onder hulle uitgeslaan. Ons harte gaan uit na elkeen wat geliefdes aan die dood afgestaan het.
Saam gaan ons Kersfees 'n tyd van OMGEE maak. Ons sien OMGEE as die nuwe 'normaal' in elke huishouding en in elke gemeenskap.
Die projek word afgeskop met ons OMGEE-bord. Die bord het geen eienaar nie. Elkeen het die geleentheid om eetgoed met liefde te deel van huis tot huis – hart tot hart. Geniet, hervul en deel met iemand anders. Die gedagte is om wat jy het te deel met iemand wat dit regtig nodig het.
'n bord is natuurlik nie altyd prakties is nie en daarom is daar pragtige OMGEE-kaartjies. As so 'n kaartjie by jou uitkom, is die gedagte om dit saam met bedagsame of liefdevolle daad met iemand te deel. Die OMGEE-kaartjie word saam met die welwillende daad gedeel, met die voorneme om die ontvanger aan te moedig om iemand ander te seën. Die boodskap is dat iemand gee genoeg om vir jou om jou te seën met 'n vriendelike gebaar. Wys dat jy omgee en stuur die kaartjie aan.
OMGEE begin dus by elkeen van ons. Dit begin by jou. Deel 'n glimlag. Bring hoop. Kom deel jou OMGEE-belewenis deur 'n epos te stuur aan This email address is being protected from spambots. You need JavaScript enabled to view it..
Die inkleurblad is dieselfde prentjie as wat op die OMGEE-bord geteken is. Spesiaal vir die jongspan. Laai dit af en moedig jou kind aan om dit in te kleur en vir iemand te gee.
Die prentjie het 'n krimpvarkie en 'n perdeblom (dandelion) op. Die storie van hoe die twee bymekaar pas is in ons nuwe boek 'Hartswysheid en kopkennis vir vriende' deur Wynand & Barbara Louw.
Hits: 209
Suicide - The Painful Topic
Details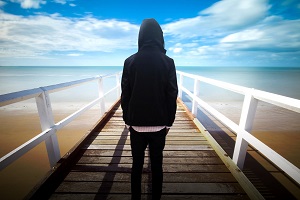 Suicide - The Painful Topic
Death by suicide is neither impulsive, cowardly, vengeful, controlling, nor selfish. There is more to this tragic phenomenon than meets the eye.
It is a myth that suicide is an impulsive, spur-of-the-moment whim. In most of the situations that we encounter the person openly told friends and family, often for years, that he/she felt depressive and suicidal. Years before his death, he attempted suicide by overdose and frequently discussed the incident subsequently. There is a chance that he has visited various websites about suicide and depression. Sometimes there are light-hearted comments or jokes about killing himself.
Hits: 5175
2020 FOCUS
We help people to put trauma behind them and grow towards wholeness.
After 22 years of ministry we are still committed to empower people to help others. There is a growing need in various South African communities for formal and informal training. We are expanding our network base to be able to share more theoretical knowledge and offer practical skills transfer to equip community member to offer practical victim support. Training will include continuous professional development training and formal training.
Looking for more information on formal and informal training.
Coaching and Mentoring
Our Coaching and Mentoring programme offers the opportunity for contracted partnership for selected professional affiliates and students.
The programme includes skills transfer, supervision, ongoing practical input from our management team as well as the prospect be part of Inter Trauma Nexus' referral network.
Once again, thank you for support and participation. We hope you enjoy the 2020 training and look forward walking the road with you.