Wellness in Life - Wholeness in Leadership
The Secret of Miscarriage and Stillbirth
Details
Most ladies don't talk about their experience of losing a baby early in pregnancy.  The most prevalent reason for keeping quiet is people's dismissive reaction, if they find out. For example:
It was just a foetus, not a real baby yet.
It was for the better – nature takes care of those who are too weak to survive.
There will be many other opportunities to get pregnant again.
Fortunately you have other kids.
These random remarks often comes from men or women who never went through the experience.
The first indifferent reactions are often from medical personal, who have seen such situations numerous times in their practices. However, this mommy-to-be lost her hope and dream to have a baby. This is an event that will change her forever. There is no consolation in all the apathetic comments that people air. Her hopes are replaced with fear, anger, guilt and shame.
The only person who are in a worse predicament is the man who used to be the daddy-to-be. He is invisible and nobody even thinks that he is affected in any way. He does know how to help or to fix his family. Suddenly, his wife seems to be a different person.
In my next workshop I am looking at this life event from all angles. I hope to address the secrets, myths and misconceptions. Let's look at how we can understand each other a little better and offer support.
This online workshop is for every lady, counsellor, pastor and husband. Let's bring comfort and hope in one of the darkest times in a women's life.
How do we make a difference?
Aquilla Training's online workshop library is growing at a steady rate, as we add at least two online workshops per month. We help you to stay up-to-date which gives you the confidence of knowing you are working with best practices.
You are being supported within our caring and supportive learning environment from which you can develop and grow. You can access your learning anytime you want ... anywhere you choose ... using any device type — desktop or mobile. The online workshops can be accessed at any time - 24 hours a day, 7 days a week and 365 days a year.
After the workshop was published you can enrol at any time and work at your own pace. No unreasonable deadlines or other limitations. This means professionals can accumulate CPD points - no travel and accommodation required. Certificates are downloadable when you completed the final workshop assessment.
Some of the popular topics available online are:
Support in a disaster (COVID-19 pandemic support) 52 short sessions - FREE!
Therapeutic value of art and play
Miscarriage and stillbirth (NEW –to be released 30 June 2020)
Burning Infertility (NEW – soon to be released)
Wisdom for ministry – weekly sessions for Association for Christian Ministries (A4CM) - NEW –to be introduced on 1 July 2020 at 14h00.
Afrikaans
Ondersteuning ten tye van 'n ramp (COVID-19 pandemie) 52 – kort sessies - GRATIS!
Terapeutiese waarde van kuns en speel
Miskraam en stilgeboorte (NUUT – word op 30 Junie 2020 vrygestel)
Brandende onvrugbaarheid (NUUT – word binne kort vrygestel)
Wysheid vir bediening – weeklikse sessies vir A4CM – word op 1 July 2020 om 14h00 bekengestel.
Hits: 374
Facing self-harm and loss?
Details
Facing self-harm and loss?
Do you have the courage to face issues like self-harm and loss?
This question is not about performing a job of practicing your profession. The answer will have everything to do with being human.
It takes courage to stand up and say "I want to make a difference". You don't know whether you are doing or saying the right things. There is no real life manual with step-by-step directions and answers. Life is for the living and when we are brave enough to reach out to others we will a positive impact.
In the past people whispered about self-harm or suicide behind cupped hands. The shame and finger pointing were unbearable, but the increase of hopelessness and helplessness seem to increase with every pay-day. More and more people are facing the prospect of losing their income and livelihood.
Hits: 572
Suicide - The Painful Topic
Details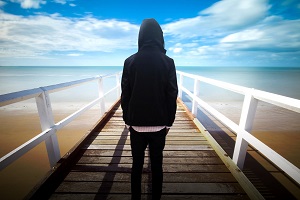 Suicide - The Painful Topic
Death by suicide is neither impulsive, cowardly, vengeful, controlling, nor selfish. There is more to this tragic phenomenon than meets the eye.
It is a myth that suicide is an impulsive, spur-of-the-moment whim. In most of the situations that we encounter the person openly told friends and family, often for years, that he/she felt depressive and suicidal. Years before his death, he attempted suicide by overdose and frequently discussed the incident subsequently. There is a chance that he has visited various websites about suicide and depression. Sometimes there are light-hearted comments or jokes about killing himself.
Hits: 5086
2020 FOCUS
We help people to put trauma behind them and grow towards wholeness.
After 22 years of ministry we are still committed to empower people to help others. There is a growing need in various South African communities for formal and informal training. We are expanding our network base to be able to share more theoretical knowledge and offer practical skills transfer to equip community member to offer practical victim support. Training will include continuous professional development training and formal training.
Looking for more information on formal and informal training.
Coaching and Mentoring
Our Coaching and Mentoring programme offers the opportunity for contracted partnership for selected professional affiliates and students.
The programme includes skills transfer, supervision, ongoing practical input from our management team as well as the prospect be part of Inter Trauma Nexus' referral network.
Once again, thank you for support and participation. We hope you enjoy the 2020 training and look forward walking the road with you.