Inter Trauma Nexus NPC
Promises of renewed beauty as the season changes
Details
This is an article by Dr Barbara Louw, posted on our ministry network site, the Association of Christian Ministries that may be an inspiration to you in this season.
It is nearly Spring in Pretoria. Not too cold and not too warm and my garden is filled with promises of renewed beauty as the season changes.
I realize that seasons also change in ministry. We started with great zeal and passion. Academic studying, training people and practical ministry to make a difference in people's lives became part of everyday life. All the wins, losses, successes, and disappointments are moments that add up to who I am as a counsellor.
Over time, I went through many changes in my ministry life, family life and who I became. These changes are not signs of failure, but they are opportunities to heal, grow and thrive. Being open to change allows me to get rid of toxic relationships and futile habits. That being said, there are endless possibilities to living your God-given calling.
When we became comfortable in the rut of life, we cannot enjoy a healthy, loving relationship with our Heavenly Father. We become lethargic because ... Read the complete article.
Hits: 57
Suicide - The Painful Topic
Details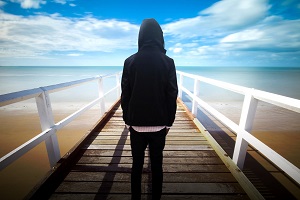 Suicide - The Painful Topic
Death by suicide is neither impulsive, cowardly, vengeful, controlling, nor selfish. There is more to this tragic phenomenon than meets the eye.
It is a myth that suicide is an impulsive, spur-of-the-moment whim. In most of the situations that we encounter the person openly told friends and family, often for years, that he/she felt depressive and suicidal. Years before his death, he attempted suicide by overdose and frequently discussed the incident subsequently. There is a chance that he has visited various websites about suicide and depression. Sometimes there are light-hearted comments or jokes about killing himself.
Hits: 6840
Our Focus
We help people to put the trauma behind them and grow towards wholeness.
After 23+ years of ministry we are still committed to empowering people to help others. There is a growing need in various South African communities for formal and informal training. We are expanding our network base to be able to share more theoretical knowledge and offer practical skills transfer to equip community member to offer practical victim support. Training include personal and professional development training as well as adult skills training.
Looking for more information on training.
Coaching and Mentoring
Our Coaching and Mentoring programme offers the opportunity for contracted partnership for selected professional affiliates and students.
The programme includes skills transfer, supervision, ongoing practical input from our management team as well as the prospect be part of Inter Trauma Nexus' referral network.
Once again, thank you for your support and participation. We hope you enjoy the 2021 training and look forward to walking the road with you.