Wellness in Life - Wholeness in Leadership
Online workshops in English and Afrikaans
Details
The team at Inter Trauma Nexus faithfully kept on working to serve our clients deuring the COVID-19 lockdown.
In October 2019 we started to publish workshops online. Fortunately, we formed the necessary partnerships to create Aquilla Training earlier last year. These were the two most important decisions allowing us to help people during this time. We are serving people by presenting the Support during a disaster and Ondersteuning gedurende 'n ramp free of charge. Another venture that we enbarked on is the daily electronic newsletters for the friends on Inter Trauma Nexus.
The workshops and newsletters are sponsored by our staff and donors to help as many people as possible. Our commitment remains to comfort, challenge and encourage people. The ministry focus is to see people as capable and creative people who may sometimes go through hard time, but by the grace of God we can help people to put the pain and trauma behind them. The workshops and newsletters are tools to help you to become well and whole.
"The therapeutic value of art and play" is my latest online workshop for teachers, parents, counsellors and people who enjoyed being kids. We looks at the value of spontaneous play and art making, as well as the value of folk art in our communities. This workshop will give you a new perspective on how valuable art, craft and play can be without burdening anyone for an artificial outcome. We explore spontaneous art and natural play; handicraft; folk art and culture as tools of self-expression and creativity, leading to healing, learning and wholesome pleasure. (Afrikaans - Therpeutiese waarde kan kuns en speel)

Hits: 60
Facing self-harm and loss?
Details
Facing self-harm and loss?
Do you have the courage to face issues like self-harm and loss?
This question is not about performing a job of practicing your profession. The answer will have everything to do with being human.
It takes courage to stand up and say "I want to make a difference". You don't know whether you are doing or saying the right things. There is no real life manual with step-by-step directions and answers. Life is for the living and when we are brave enough to reach out to others we will a positive impact.
In the past people whispered about self-harm or suicide behind cupped hands. The shame and finger pointing were unbearable, but the increase of hopelessness and helplessness seem to increase with every pay-day. More and more people are facing the prospect of losing their income and livelihood.
Hits: 185
Suicide - The Painful Topic
Details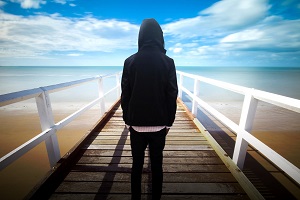 Suicide - The Painful Topic
Death by suicide is neither impulsive, cowardly, vengeful, controlling, nor selfish. There is more to this tragic phenomenon than meets the eye.
It is a myth that suicide is an impulsive, spur-of-the-moment whim. In most of the situations that we encounter the person openly told friends and family, often for years, that he/she felt depressive and suicidal. Years before his death, he attempted suicide by overdose and frequently discussed the incident subsequently. There is a chance that he has visited various websites about suicide and depression. Sometimes there are light-hearted comments or jokes about killing himself.
Hits: 4646
2020 FOCUS
We help people to put trauma behind them and grow towards wholeness.
After 22 years of ministry we are still committed to empower people to help others. There is a growing need in various South African communities for formal and informal training. We are expanding our network base to be able to share more theoretical knowledge and offer practical skills transfer to equip community member to offer practical victim support. Training will include continuous professional development training and formal training.
Looking for more information on formal and informal training.
Coaching and Mentoring
Our Coaching and Mentoring programme offers the opportunity for contracted partnership for selected professional affiliates and students.
The programme includes skills transfer, supervision, ongoing practical input from our management team as well as the prospect be part of Inter Trauma Nexus' referral network.
Once again, thank you for support and participation. We hope you enjoy the 2020 training and look forward walking the road with you.