4 themes of trauma intervention
Details

Hits: 682
Inter Trauma Nexus focuses on four main themes of trauma intervention to enhance healing and wholeness. These areas are the posttraumatic reality of trauma; acute and ongoing trauma; anticipated crisis and trauma; as well as spiritual crisis and trauma.

The posttraumatic reality of trauma includes normal posttraumatic stress reactions (PTSR) and the need to normalize various aspects of life after hurtful experiences. This theme includes posttraumatic stress disorder (PTSD); posttraumatic embitterment reaction (PTER) and posttraumatic embitterment disorder (PTED). Our aim is help people deal with the reactions, effectively and swiftly to prevent disempowering patterns of behaviour and disabling disorders.
Many people go through a significant traumatic event, while others are facing hurtful experiences every day. The exposure to trauma might be due to their work or adverse life situations at home or in the community. Acute and ongoing trauma at work place this includes dealing with life threating emergencies and violence all the time. Ongoing trauma at home mainly comprises of domestic violence; substance abuse; disability; illness and financial hardship. Families who have to deal with a member living with some form psychological or psychiatric ailment often anticipate violence, suicide or other disastrous happening.

Assisting people to cope in the midst of acute and ongoing trauma poses difference challenges for facilitators, managers, caregivers, teachers and pastors than dealing with the aftermath of a single event.
The third theme of intervention embraces the anticipation of crisis and trauma. On the one side is the positive awareness of the risk of life threating events and events of nature with the focus on prevention and crisis management. Crime prevention, risk awareness and crisis management lead to alertness of think responsibility for one's health and wellness. This alertness leads to a safer home and community.

However on the other side is the unhealthy anticipation of crisis and trauma that is a sign on unwellness. Fatalistic and calamitous patterns of thinking and behaving reflect this constant disabling expectation.
Helping people to understand that they are responsible for their own emotional wellbeing, while using a solutions focus coaching model, allows greater personal growth towards wholeness.
In Southern Africa people are spiritually rooted in various faiths and denominations. Spiritual traditions often go unquestioned and untested, while leads to spiritual abuse and bondage. People are often hurt and disillusioned in churches because of gossip; misuse of doctrine and other human behaviour.

We are passionate to help people to be knowledgeable about trauma, to be enthusiastic about life and to be healed, while finding peace with God.
Books that are available: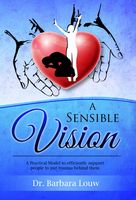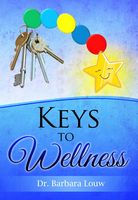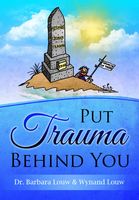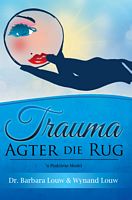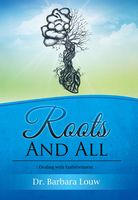 Main Purpose of Inter Trauma Nexus
Details

Hits: 1298
VISION
To help people find hope and become victorious by helping them to make informed decisions.
MISSION STATEMENT
The main object of the company is to create and maintain a multi-professional support group for the community, by the community, by recruiting psychologists, social workers, legal advisors, church leaders, business advisors, and volunteers for the community to serve as an effective and self-reliant support/ empowering system.
VALUES
We are committed to…
The purpose of glorifying God.
Excellent victim support, guidance and counselling.
Adding value to people and capacity building to communities
Building strong relationships with associates, clients and the community.
Proper stewardship of Inter Trauma Nexus.
The personal growth of each team member.
Doing the right things and doing things right.
NARRATIVE
Inter Trauma Nexus is Christian Ministry Network offering multi-professional support, mentoring and coaching.

Since 1998 Inter Trauma Nexus' aim was to create and maintain a multi-professional support system for the community, by the community, by recruiting psychologists, social workers, legal advisors, church leaders, business advisors and volunteers from the community to serve as an effective and self-reliant support and empowerment system.

The word 'trauma' comes from the Greek word that means 'to be wounded' and we are passionate about helping people to find hope and be healed.