Inter Trauma Nexus focuses on four main themes of trauma intervention to enhance healing and wholeness. These areas are the posttraumatic reality of trauma; acute and ongoing trauma; anticipated crisis and trauma; as well as spiritual crisis and trauma.

The posttraumatic reality of trauma includes normal posttraumatic stress reactions (PTSR) and the need to normalize various aspects of life after hurtful experiences. This theme includes posttraumatic stress disorder (PTSD); posttraumatic embitterment reaction (PTER) and posttraumatic embitterment disorder (PTED). Our aim is help people deal with the reactions, effectively and swiftly to prevent disempowering patterns of behaviour and disabling disorders.
Many people go through a significant traumatic event, while others are facing hurtful experiences every day. The exposure to trauma might be due to their work or adverse life situations at home or in the community. Acute and ongoing trauma at work place this includes dealing with life threating emergencies and violence all the time. Ongoing trauma at home mainly comprises of domestic violence; substance abuse; disability; illness and financial hardship. Families who have to deal with a member living with some form psychological or psychiatric ailment often anticipate violence, suicide or other disastrous happening.

Assisting people to cope in the midst of acute and ongoing trauma poses difference challenges for facilitators, managers, caregivers, teachers and pastors than dealing with the aftermath of a single event.
The third theme of intervention embraces the anticipation of crisis and trauma. On the one side is the positive awareness of the risk of life threating events and events of nature with the focus on prevention and crisis management. Crime prevention, risk awareness and crisis management lead to alertness of think responsibility for one's health and wellness. This alertness leads to a safer home and community.

However on the other side is the unhealthy anticipation of crisis and trauma that is a sign on unwellness. Fatalistic and calamitous patterns of thinking and behaving reflect this constant disabling expectation.
Helping people to understand that they are responsible for their own emotional wellbeing, while using a solutions focus coaching model, allows greater personal growth towards wholeness.
In Southern Africa people are spiritually rooted in various faiths and denominations. Spiritual traditions often go unquestioned and untested, while leads to spiritual abuse and bondage. People are often hurt and disillusioned in churches because of gossip; misuse of doctrine and other human behaviour.

We are passionate to help people to be knowledgeable about trauma, to be enthusiastic about life and to be healed, while finding peace with God.
Books that are available: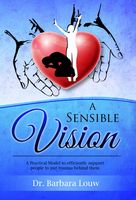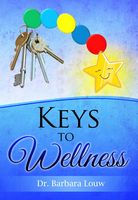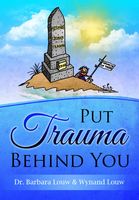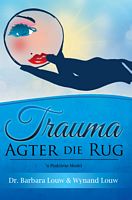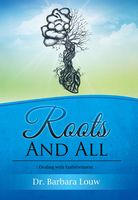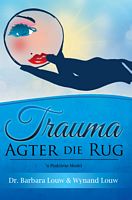 Die boek gee vir jou praktiese riglyne om jou te help om aan te beweeg met jou lewe na trauma. Hierin sal jy riglyne vind oor hoe om die warboel van emosies wat jy ervaar te verstaan en te hanteer. Daar is ook inligting oor verwarrende reaksies op trauma en die vrae wat jy dalk het oor geloof en geestelikheid.

Praktiese hulp, aanwysings en wenke is volop in die boek tevinde en dit sal jou bystaan in hierdie proses van genesing, heel word en vergifnis.'n Unieke deel van hierdie boek is die afdeling oor die finansiële impak van trauma en hoe 'n mens daarna herstel. Die idees en konsepte in hierdie boek word al vir meer as 25 jaar getoets
en ons maak gebruik van die tydlose Bybelse boodskap van hoop.
Barbara & Wynand Louw werk al vir meer as 30 jaar saam in die bediening en gemeenskap. Hulle is albei ingeseënde predikante en stigterslede van 'n nie-winsgewende organisasie, Inter Trauma Nexus. Hierdie organisasie spesialiseer in slagofferbystand, krisis intervensie, traumaverligtingsfasilitering en berading.